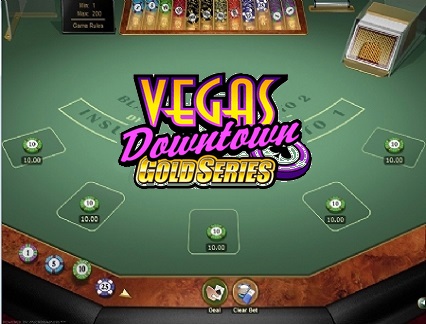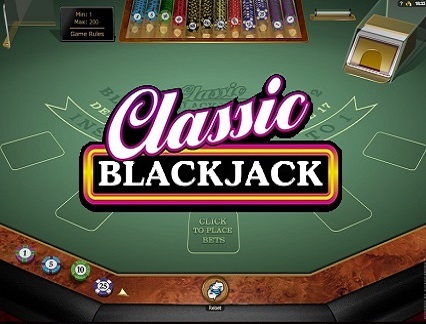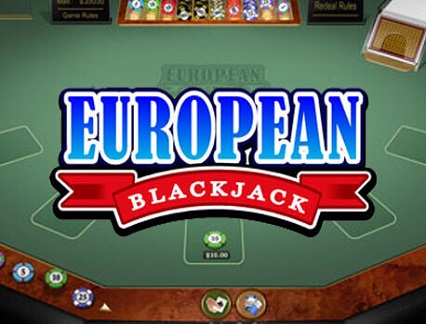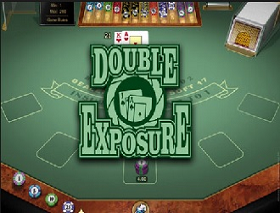 Blackjack Rules
If you are interested in blackjack but don't know how the game is actually played, we have some good news for you. The rules of blackjack are quite simple and straightforward, and you should have no problems understanding them and getting into action within a matter of minutes.
First thing first, blackjack is a casino game played against the dealer, or the house. Like in any game played against the casino, as a player you are at a slight disadvantage, but more on that in the next section. For now, let's just stick to the rules.
The goal of blackjack can be defined as twofold. You want to get as close to 21 (twenty one) as possible, without going over that number. However, your primary goal is, in fact, to have a better hand than the dealer. Even if you end up having just thirteen (13) in your hand, it will be enough if the dealer goes over 21.
The cards in blackjack are counted as follows:
All face cards are worth 10 (ten)
All aces can be counted as either 1 (one) or 11 (eleven)
The rest of the cards have their numeric values
Blackjack or Natural consists of an Ace and a 10 (including picture cards) and it usually pays 3:2
Once you know this, playing the game is quite simple. When you sit at the table, online or real one, you will be dealt two cards, face up, while the dealer will also receive two cards, with one of them being face up, while the other one remains hidden.
Based on your first two cards, you will have following options:
Stand – indicates you are happy with your hand and passes the action on to the dealer
Hit – request another card
Split and double (more on this a bit later)
To make things simpler to understand, let us look at an actual example. You sit down to play and you are dealt your first two cards: a 9 and a 4. The dealer is showing a 10, so he has a good chance of beating your hand if you decide to stand.
So, with a total count of 13, you decide to hit, and there are following scenarios that can occur:
You receive an 8 or lower, improving your hand
You get a 9 or 10 (including all picture cards) and your hand is busted
When you receive your second card, you can, of course, ask for another one, if you so choose. As long as you are not busted or your total count is not 21 exactly, you can ask for more cards. If, however, you go over 21 at any point, you will automatically lose the hand regardless of what happens later in the hand (with other players at the table).
When you are happy with your hand, you will pass the action to the dealer, who will then turn his second card. A blackjack dealer doesn't have options like you do, as his actions are defined by strict rules:
As long as his total count is 16 or lower, he must take another card
When his total count is 17 or better, he must stand
Once the dealer is done drawing, hands are compared and all winning bets are paid at 1:1. If a player and the dealer have the same count, the hand is a tie (a push).
This brief overview of blackjack rules should be more than enough to get you started on any of our online casinos recommended for Canadian players. However, knowing rules is one thing, while knowing how to actually play the game is completely different. If you are interested to find out some useful tips and strategies to improve your blackjack odds, keep on reading.
Blackjack Odds Explained
As we've briefly mentioned, the house (casino) has an inherent edge over their blackjack players. This edge stems from the game rules and the only way to battle it is through application of different systems which, if combined correctly, can bring you very close to negating the edge altogether.
Talking numbers, the house starts with an edge of about 8%, which is a rather considerable percentage. This means that if you simply sat down to play, without knowing anything other than the rules, you could expect to lose around $8 for every $100 in placed bets. The biggest reason for this advantage resides with the fact that a player must always draw first and in almost 30% of the cases, he will end up busting.
What sets blackjack apart from other casino games and what helped make it so popular is the fact that this house edge is not set in stone. Other games, like roulette or slots, will have fixed casino hold, and regardless of what you do, you will end up losing the same amount over a big sample.
With blackjack, learning different tested strategies and systems will help players significantly reduce the edge and come close to the break even line. In live casinos, good card counters can even turn the tables and create a situation where they actually have an edge. Unfortunately, card counting is not a possibility on online casinos.
Blackjack Strategies and Systems
We keep referring to blackjack strategies in this article, but what do these strategies actually entail? What can you, as a player, do to reduce that inherent edge and increase your winning chances? There are several tested approaches that have proven very useful and are almost guaranteed to help you at blackjack tables.
Double down (Doubling)
Since you are at a disadvantage before you have to go first, you have to take any given opportunity to turn this hindrance into an advantage. One of the ways to do so is by doubling down. There are specific rules as to when you should double on your hand, but as a rule of a thumb, you should do it when you have a good count to begin with, while the dealer's up card is not that strong. Here are some quick guidelines:
If your two cards add to an 11 total, you can almost always double down. Some players opt not to do it against the dealer's 10 or an Ace.
When dealer is showing a bust card, a 5 or a 6, you can double with a hand containing an Ace and any old 2, 3, 4, 5, 6 (if allowed by the rules).
When you hold a nine total, you should only double when the dealer is showing a bust card like a 5 or a 6.
Doubling down can be a powerful tool, as long as you use it correctly.
Splitting
Splitting is another valuable blackjack strategy that can help you increase your winnings. The game allows a player to split his first two cards whenever you receive a pair, like two 5s or two 9s. However, being able to split doesn't mean that this will always be the right move. Once again, here are a few quick tips on when to split.
Always split Aces and play two strong hands instead of one mediocre one
Always split eights (8s). Two 8s are hard to play in a single hand and splitting will make your life easier.
Never split 10s. Although it may seem appealing, you have a very strong hand and you don't want to break it by splitting.
Never split 4s or 5s
Although there are some other rules that you should be aware of, sticking to these basic guidelines will help you find your way around the most common situations, making sure you don't lose more than you should by putting yourself in awkward spots.
Insurance
When a dealer is showing an Ace, a player is sometimes offered an option of a so-called insurance. This is a side wager amounting to the half of your original bet, and if the dealer turns over a blackjack, you will receive 2 to 1 on your money. However, insurance is usually a bad idea as it actually decreases your winning chances. Without going into further detail about it, you should probably avoid insurance at all times.
Card counting
This strategy, although most powerful, is unfortunately useless at Canadian online casinos (or any other ones, for that matter). Card counting systems keep track of the cards that have been dealt out and figures the odds of being dealt a strong hand based on that information. When the time is right, with a shoe containing a lot of Aces and 10s, bets are increased, while when a shoe is unfavorable, bets are lowered.
Other blackjack strategies
Apart from these, there are some other online blackjack strategies which can be applied, although with somewhat dubious results.
One such strategy is mimicking the dealer, where player plays the same way as the dealer, always drawing at 16 and always stopping at 17 or better. Note that this strategy doesn't work, because the dealer's advantage comes from the fact he gets to play last. By playing first and using the same rules, you will be playing in favor of the casino.
Another similarly flawed strategy is 'always assume a 10 in the hole'. Since there are more cards valued at 10 than any others, this strategy suggests you should always presume the dealer's second card is a 10 and play accordingly. Although a 10 will make an appearance often, it is not often enough to make it a useful strategy.
Top 5 Blackjack Tips
Aside from observing viable blackjack strategies, there are other things you should also pay attention to when playing blackjack. Here are top five blackjack tips that should help keep you in the game longer and, ultimately, also increase your win rates.
Bankroll management is important. You need to play the limits you can afford and size your bets according to your available cash. Disregarding careful bankroll management is a sure way to busting, so try to never play above your means if you want to hang around for a long time.
Always keep your cool. Losing your focus and calm at a blackjack table will usually lead to some bad decision making which, in turn, will cause your money to disappear quickly. Bad stretches in blackjack come and go and there is nothing you can do about it except for playing optimally at all times.
Try to avoid drinking while playing. Although it is tempting to have a few bears while playing online blackjack to really get in the mood, one or two too many can make you too relaxed and, once again, cause you to play too loose.
Don't forget to double down and split when an opportunity presents itself. Making these plays at opportune moments stands to significantly increase your win rates. That said, don't do it too often and save these plays only for good situations described in this article.
Take advantage of online casino bonuses as these can significantly increase your bankroll. If you are planning to play blackjack for a while and you are not in it just for a quick hit and run, there is no downside to taking bonuses and increasing your winning odds.
 Blackjack Variations
Most online casinos catering to Canadian player actually offer more than just one blackjack variation. While these are described in more detail in separate articles, we'll bring you a short overview of what you can expect to find in the online blackjack offering across various casinos.
Single-hand blackjack – where you are only allowed to play one hand at a time
Multi-hand blackjack – where you can play several hands during the same deal for more excitement and chances to win
Spanish blackjack – featuring somewhat different rules, with blackjack always winning regardless of the dealer's hole cards and dealer checking his second card for blackjack before the play continues
Pontoon – with no dealer hole card and an Ace always counted as one before a double
Double Exposure blackjack – where two of the dealer's cards are exposed on the first deal, but blackjack only pays even money
Single deck blackjack – played with only one deck of cards, instead of the usual six or eight decks in a shoe
Conclusion: Exciting Blackjack Options for Canadian Players
Blackjack, with its many variations, can be a very exciting and fun game to play. It is equally attractive to casual gamblers and more serious players because there are strategic elements which, when incorporated, can significantly decrease the house edge and sometimes even turn the tables.
These features make blackjack one of the most popular games in both online and offline casinos, as it provides the thrill of gambling and a mind challenge for those willing to do the work and acquire the necessary knowledge. There is even Live Dealer Blackjack for those that prefer live interactions at any time without having to go to a casino.
Our Canadian fellow players have a wide variety of choices when it comes to deciding where they want to play. Refer to our casino table at the start of this text to find the best place that will provide you with a great game selection, nice bonuses, and an overall pleasant playing experience. Stick to tips and advice provided in this article, and you will be well on your way to making some serious money at online blackjack tables.